Salinas Sprinkler Repair Service Area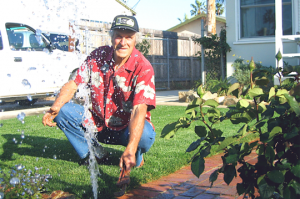 Some sprinkler repairmen won't drive more than a few miles to do a job. We're not like that. Our Salinas sprinkler repair team services the entire surrounding area including the entire Monterey Peninsula. If you live in Pacific Grove, Seaside, Marina, Monterey, Carmel, Prunedale or Castroville, give us a call.
We'll be more than happy to take care of your lawn for you – and we won't change an "out of area" premium either!
---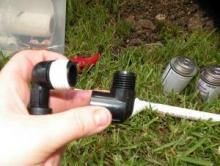 Our sprinkler repair team loves to visit the historic Victorians in Pacific Grove. They usually have some of the oldest, and most unique sprinkler systems in the area. We've replaced and repurposed several major systems out that way already, and look forward to doing some more. Our contractors have been in the business long enough to recognize and repair your system, no matter when it was put in. If you have an issue with an older sprinkler system, or would just like to have your current one optimized, call our Pacific Grove sprinkler repair team today.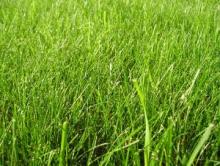 Nothing says California like a gorgeous lawn. But what if you don't have a nice looking lawn? What if your sprinkler system isn't delivering like it used to? No problem. Our Seaside sprinkler repair team can get it fixed fast. Maybe you do have a great yard and you just want to add a new planting bed – we can add a new drip line to your existing system and even help you decide on what plants would go well with your existing landscaping. If you're really ambitious, we can even help you re-landscape your entire lawn.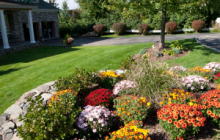 If you are a lucky resident of Marina, there isn't much more you have to ask for. You have beautiful vistas, a great art scene and one of the best aquariums on the planet. Still, wouldn't it be nice to have a showpiece in your front yard. We can help you create a gorgeous landscape that will turn the heads of everyone passing by. Call our Marina sprinkler repair team and take advantage of our years of landscaping experience.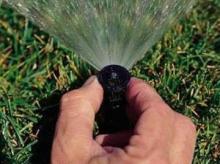 We love our customers in Monterey. In fact, they voted us the number one sprinkler repair service in the Monterey area three years running. We'd like to think it's our amazing personalities and great jokes that get us that rating, but the truth is, we're excellent at what we do. We have state of the art equipment and the training to handle it to quickly diagnose and repair even the most mysterious of irrigation system problems.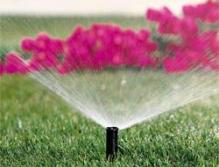 Monterey doesn't have the monopoly on our Salinas sprinkler repair personnel. We spread our wings and handle Rain Bird and Fertigator systems in Carmel as well. If you're lawn isn't looking its best even though you have a sprinkler system installed, our team can help you determine what the problem may be. We can diagnose the cause of brown spots or crispy grass and adjust your system so that you get the coverage where you need it. Be the greenest oasis on your block, just like you expected to be when you fist put the sprinkler system in. Call in our Carmel sprinkler repair team and see ht difference a professional can make.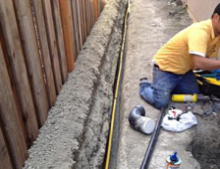 Did we mention that we cover Prunedale, too! Yes, that's right, we're your Prunedale sprinkler repair experts. We handle residential and commercial properties throughout the area and would like to throw our hat in for yours as well. Give us a call for an estimate on a full sprinkler repair or optimization service today!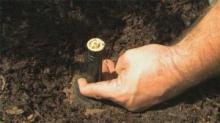 In Castroville, sprinkler systems are sometimes the only thing that keeps your front lawn from looking like the concrete jungle that surrounds it. Short of Xeriscaping, installing or adjusting a sprinkler system is the best way to get the most curb appeal from your lawn. If you need to have pop up heads replaced or a pre winter blow out, give our Castroville sprinkler repair team a call now.